Surf kayaking and rafting
woensdag 8 juli 11:00
- 19:00
uur
With the swimwear under the arm you come to our accommodation on the beach at post 9 in Den Hoorn. Here you get a wetsuit, anorak, life jacket and a beautiful helmet. As soon as everyone is dressed, the instruction of the surf kayaking follows and we go to the water under supervision. Try to make wonderful surfs on the Texel surf in an hour and experience the power of the waves and the speed they can generate. After the first hour we change the surf kayak for a raft, which can accommodate 10 people! After the instruction you will go to the water with an experienced instructor, first to bump into the waves and then to turn behind the waves. Then try to defy the gigantic waves and make surfs on the waves. With no waves we make a nice trip, we do exercises and we go looking for seals. A sporting activity on the water for young and old! From 12 years and older.
Toeristische activiteit:
Ja
Type activiteit:
Alle weertypes
Prijs:
€25,00
Reserveringsinformatie:
Tel.: 0222-317889 of info@teambuildingtexel.nl of Whatsapp: 06-11335883
Website:
https://www.texelactive.nl/strand-zee/kajakken-en-raften
Correcties, vragen of aanvullingen?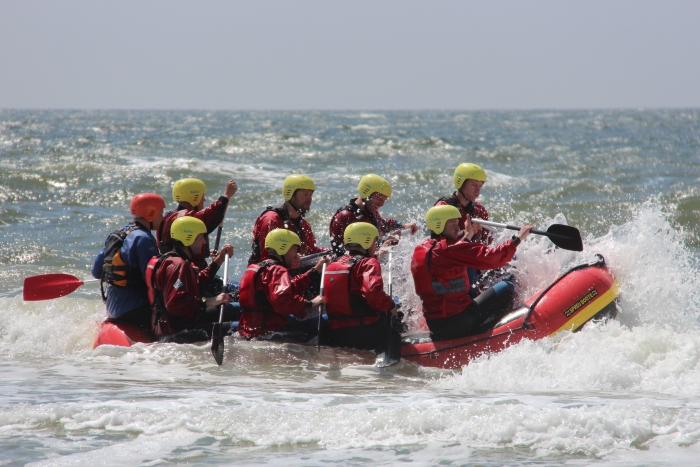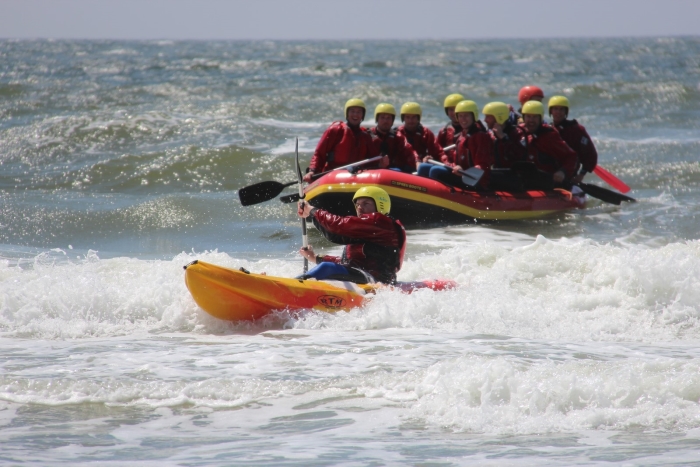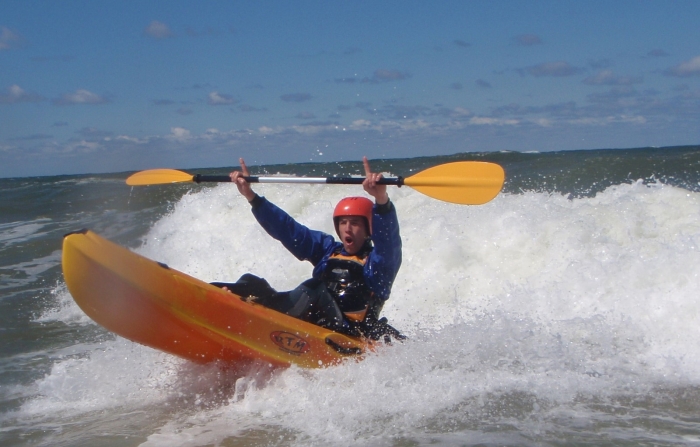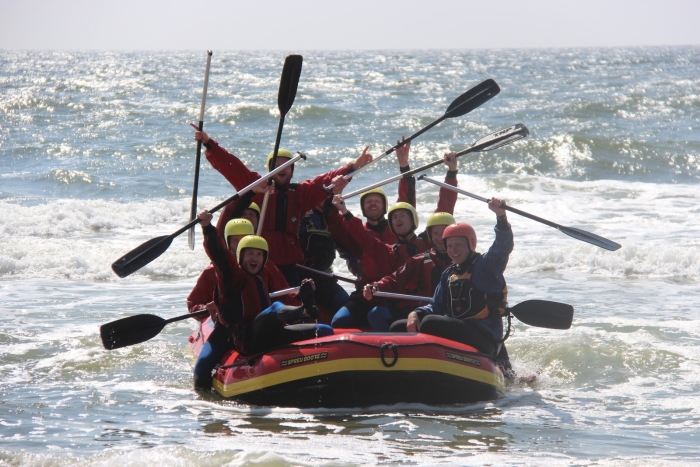 ---
---